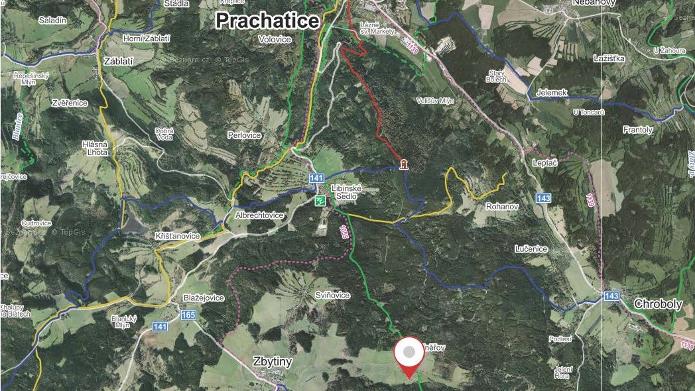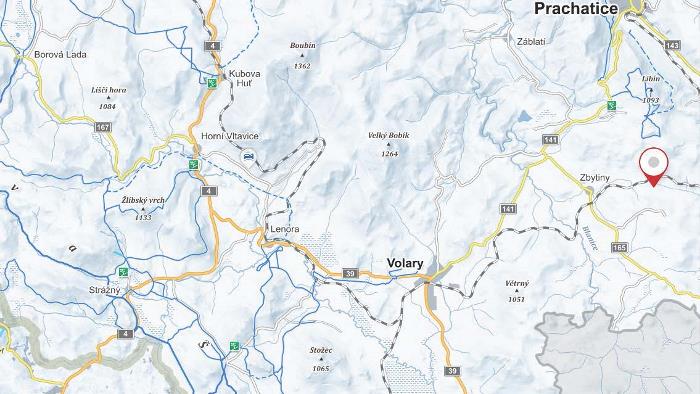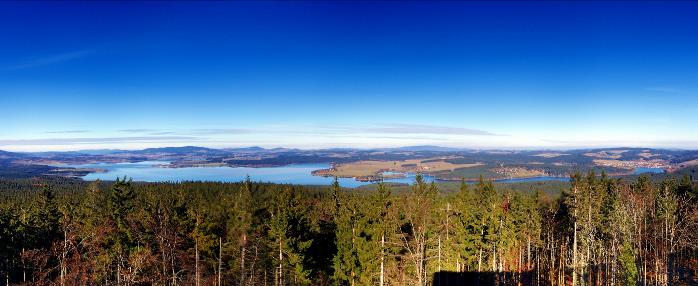 Lipno Dam and its reservoir on the Vltava River, built in the 1950s with an area of almost 50 km², is the largest lake in the Czech Republic and is rightfully known as the South Bohemian Sea. Enjoy nature, a wealth of historical sights, a wide range of sports and cultural activities in summer and winter.
Lipno Ski Resort is a modern ski resort ideal for families with children and beginners.  Around the Lipno you will find cycle paths of varying difficulty, the 108-km route takes you to Vitkuv Hradek, where you will see the Bohemian Forest and the Austrian Alps.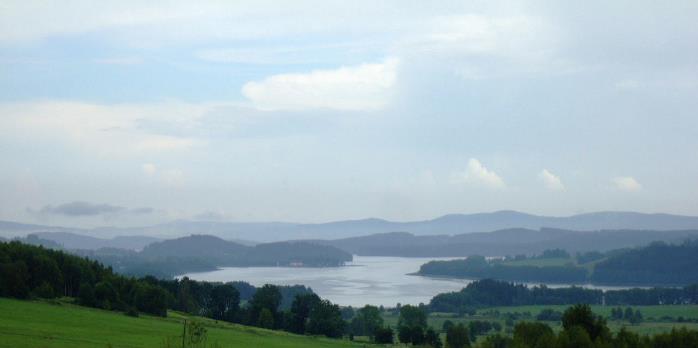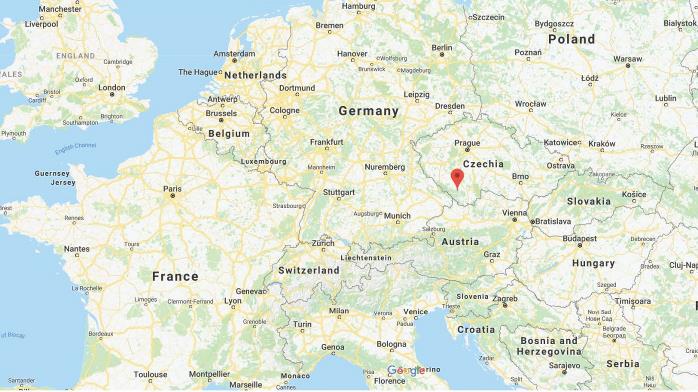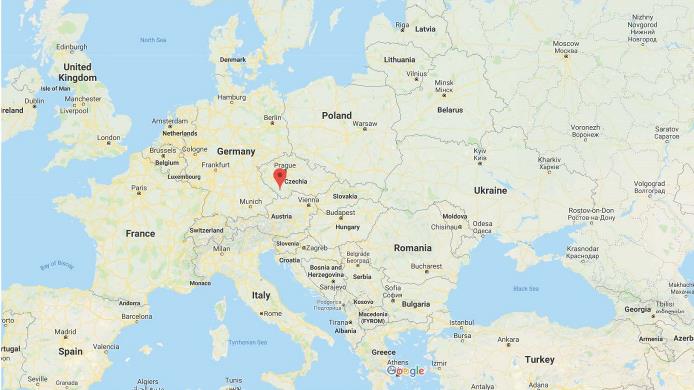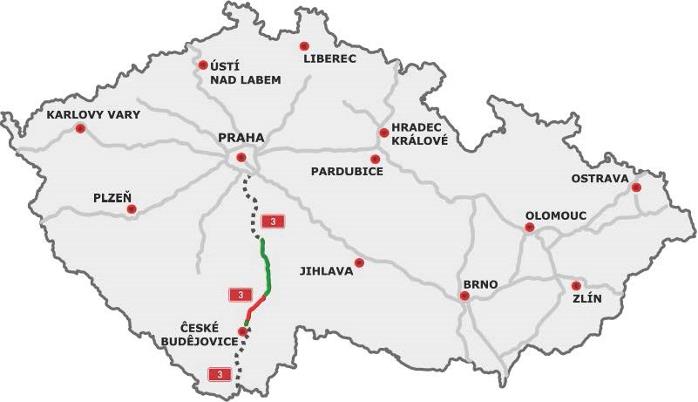 The D3 motorway is a highway in the Czech Republic. Currently only some segments of the route are in operation; when complete, it will run from Prague to the Czech-Austrian. It is part of the European route E55.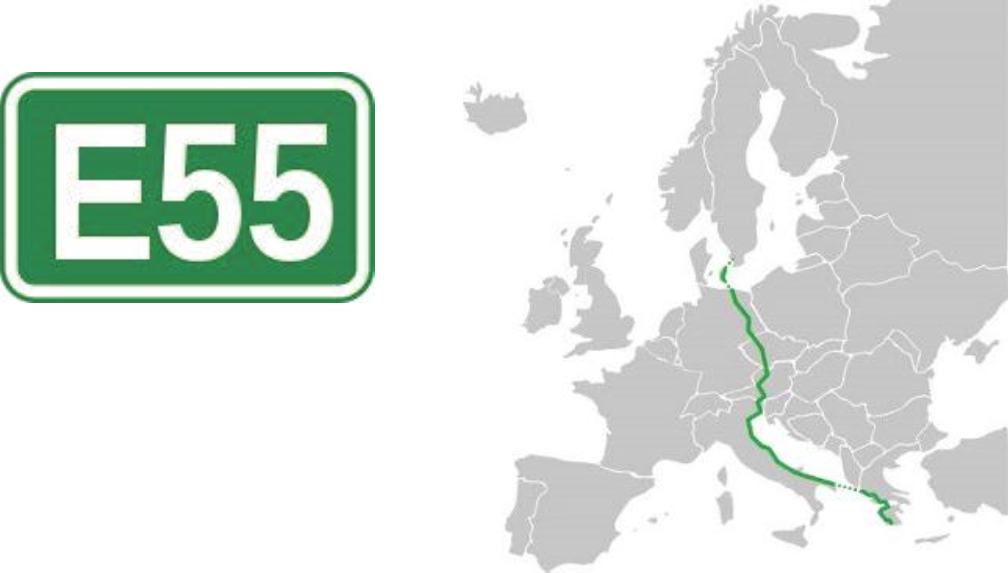 The České Budějovice Airport is gradually developing, at present it has the status of a public national and non-public international airport with an external border. Within three years Ceske Budejovice Airport wants to be a reasonably large regional airport capable of handling ten medium-sized Airbus 320 or Boeing 737 aircraft daily, connecting Southern Bohemia with the world.
International airports near Skrinerov, Czech Republic
137 km, 2h: Linz, Austria (LNZ / LOWL) Linz Airport
180 km, 2h10m: Prague, Czech Republic (PRG / LKPR) Prague Václav Havel Airport
221 km, 3h20m: Karlovy Vary, Czech Republic (KLV / LKKV) Karlovy Vary Airport
268 km, 3h35m: Vienna, Austria (VIE / LOWW) Vienna International Airport
281 km, 3h30m: Brno, Czech Republic (BRQ / LKTB) Brno-Turany Airport
259 km, 3h: Salzburg, Austria (SZG / LOWS) Salzburg Airport W. A. Mozart
233 km, 3h30m: Pardubice, Czech Republic (PED / LKPD) Pardubice Airport
250 km, 3h20m: Munich, Germany (MUC / EDDM) Munich Airport
353 km, 4h10m: Graz, Austria (GRZ / LOWG) Graz Airport
336 km, 4h10m: Bratislava, Slovakia (BTS / LZIB) Milan Rastislav Štefánik Airport
Local airports near Skrinerov, Czech Republic
47 km, 50m: Ceske Budejovice, Czech Republic (LKCS ) Ceske Budejovice Airport
93 km, 1h30m: Freistadt, Austria (LOLF) Freistadt Airport
100 km, 1h40m: Eferding, Austria (LOLE) Eferding Airport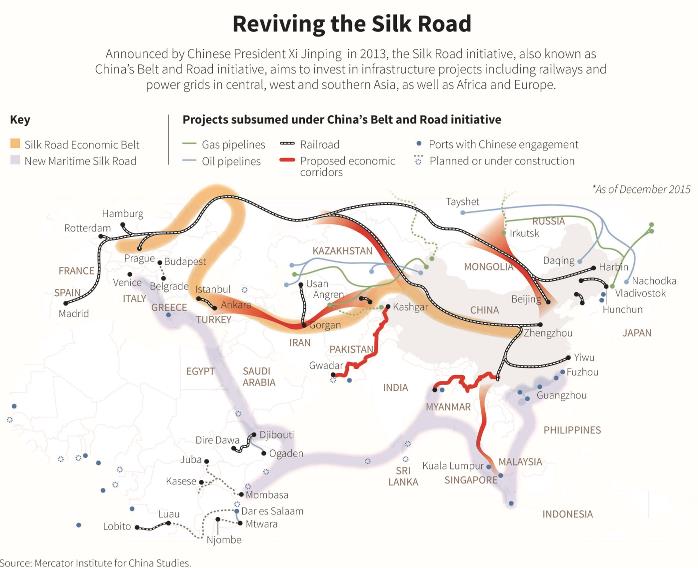 Czech Republic looks to strengthen ties with China.
China's 'New Silk Road' brings great promise to eastern Europe
About the New Silk Road Institute Prague








  <<Previous                      Presentation continues below >>
The information contained herein has been obtained through sources deemed reliable but cannot be guaranteed for its accuracy. We recommend to the buyer that any information, which is of special interest, should be obtained through independent verification. ALL MEASUREMENTS ARE APPROXIMATE.